Noritake Colorwave is one of our all-time favourite products. It is crafted from the highest quality stoneware and all items in the range are extremely durable, not to mention good looking! Noritake Colorwave features warm ivory tones on the internal surfaces contrasted by a striking solid matte colour on the outside. The result is a chic, functional design that is ideal for everyday use. In this blog, let us show you how to incorporate Colorwave Mini Bowls into your daily life.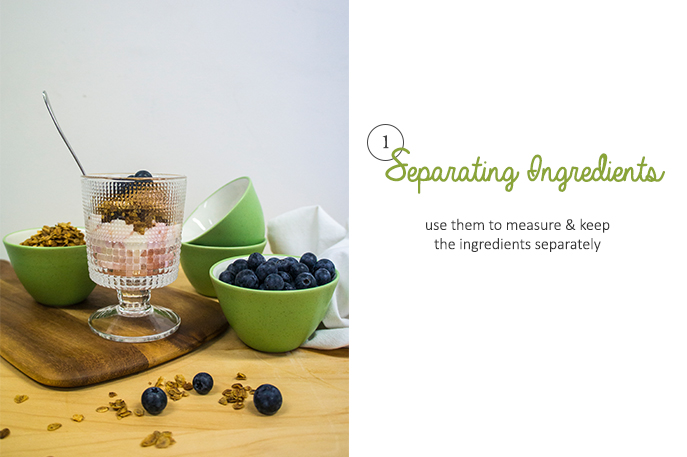 1. Use them when preparing food
Noritake Colorwave Mini Bowls are great to have when preparing your food. Use them to measure and separate ingredients and to keep your kitchen bench organized.
2. Use them for dips 
Planning on having a party? Noritake Colorwave Mini Bowls make perfect dipping bowl.
3. Use them for baking
This is definitely our favourite way of using Noritake Colorwave. Because Colorwave is crafted from stoneware, the range is not only microwave safe but also oven safe. Use the Mini Bowls to bake delicious desserts like crème brulee, chocolate fondant or something savoury like oven-baked eggs.
4. Use them to serve drinks
One of the benefits of stoneware is that it will keep your food warm for longer. Same applies for hot beverages. Enjoy drinking your tea out of Noritake Colorwave Mini Bowls and stay warm this coming winter.
Noritake Colorwave is currently available in 4 colours: Graphite, Raspberry, Apple and Turquoise. Click here to find out more.